Our Director and Project Manager were invited for a 1-week study visit by our member in Malawi, the Students' Parents Association (SPA). The visit took place between 13 and 20 February 2023, and we had the opportunity to meet well over 1000 of the 3.5 million members of the organisations, visited several primary and secondary schools, and had a meeting with the Minister of Education and her Deputy. It was a first step in Parents International co-designing activities and projects with SPA to support parents in one of the poorest countries in the world.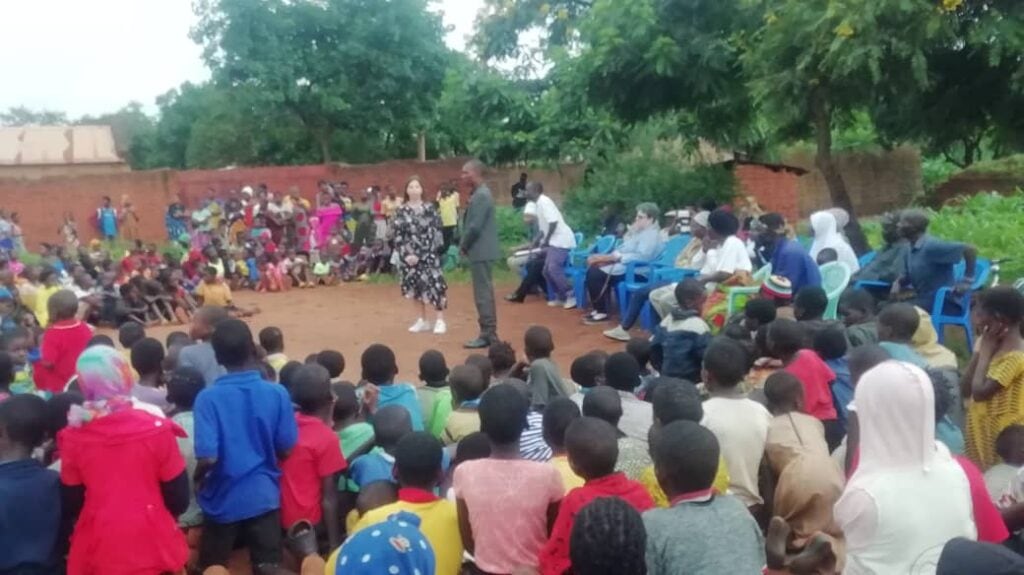 Malawi is a former British colony, formerly known as Nyasaland, situated in South-eastern Africa. It has a very young population of about 20 million people with a roughly 20% share of children in the population and only about 3% over 65 years of age. Nearly 75% of the people live below the poverty level that is an income of 1.9 USD per day. In the country, there are about 6000 primary schools that obviously mean large schools and large classes.
Most families work in agriculture that became highly dependant on fertilisers in the last few decades. With the introduction of a multi-party system, traditional tribal structures became far less supported and as a result local communities became highly individualistic and atomised. This makes the life of parents more difficult as there is little or no sharing of child care or educational obligations while economic collaboration is also often missing that makes work less effective and more vulnerable.
At the same time, with an over 80% of Christians and about 13% of Muslims living in mixed communities, we have experienced a far more peaceful and tolerant cohabitation than in any other country we have visited, including EU countries. Seeing how parents are trying to do the best for their children and invest well over their means was a humbling experience.
Our member has a nationwide network, mostly linked to traditional structures, so we have agreed that we are going to support them primarily in (re)building local communities. The reason why they need help is that with a life expectancy of only 50 years, old practices from 30 or more years ago is not well remembered. We have also promised to link them to partners that can help them in returning to organic farming that would make them less dependent on fertiliser producers raising prices.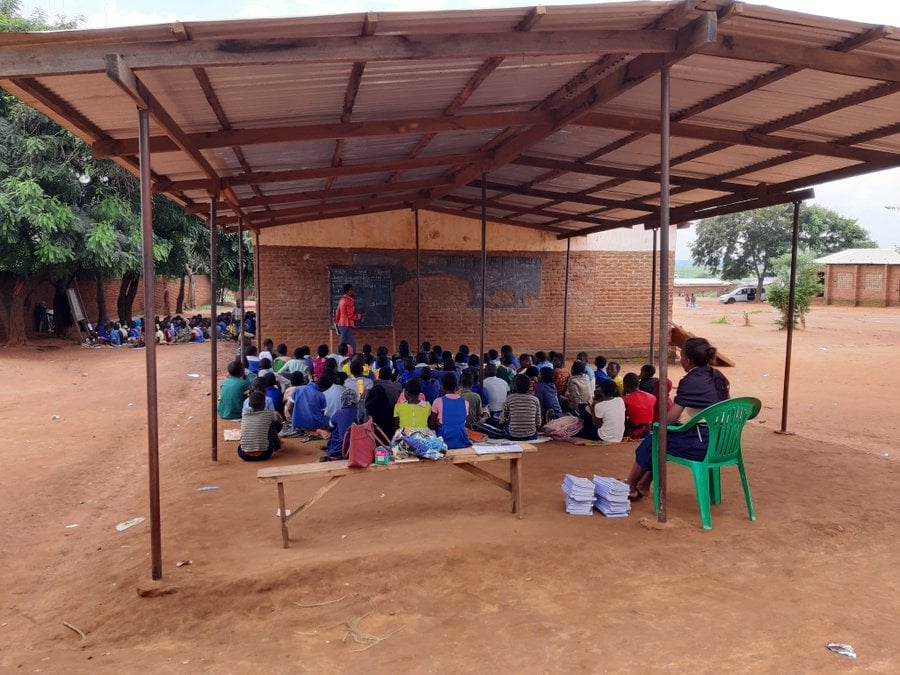 Another major area of collaboration is linked to formal education. The first issue is logistics, most children walk multiple kilometres a day to reach their school, often on an empty stomach. Most schools don't have electricity, and not even secondary schools are connected to the internet. Schools are lacking even basic furniture such as benches and tables, in many primary schools there isn't even enough room in the classrooms, the children are learning outside, which in the rainy season often results in education suspended due to bad weather.  Sanitary conditions are dire, and governmental food programmes (one portion of porridge a day) is not available in any of the schools we visited. A recent cholera outbreak has resulted in much better access to clean water though. School is supposed to be free, but it is common practice to collect so-called development fees to cover basic expenses such as utility fees, school materials. The schools also have a mandatory uniform, that is a high expense for poor families, in the primary schools it is not enforced, but in secondary school lack of uniform worn results in the children being sent home. The government may not know about it (as it was stated in a news article published during our visit) or keeps a closed eye, but we are committed to support the implementation of the UNCRC, partly by reminding the government that they should ensure free education.
Teachers don't receive any in-service training and working with parents is not part of their initial training, so we are also offering to train trainers to enable professionals to collaborate with parents. The schools have no regular contact with parents other than formally established PTA-s that are usually not representing the interests of the most deprived families, and so called Mother Groups that only focus on getting young girls who drop out due to pregnancy back to school, and they never go to the communities their students live in, and the majority of parents don't go to the schools. The teacher to student ratio is extremely high as well, in the primary schools we have visited for 4000 students there were only 50-60 teachers, who are assigned to schools by the ministry and also have to commute, and not from communities around the school.
We hope to work closely together with SPA to help them do even more for parents in Malawi.